Artificial Grass Installation
The Best Turf Installer In LA
Over 30 Years of Experience
15-Year Warranty on Material
5-Year Warranty on Installation
Largest Selection of Realistic Turf Styles
Highest Quality American Made Turf Products
Contractor Licensed, Bonded & Insured
Leave Traditional Lawns In The Past!
Looking to upgrade your current (or nonexistent) backyard into one that is fit for year-round activities? Here at Waterless Turf, we offer supreme artificial grass installation that can serve a variety of purposes to your yard. Browse our gallery for previous turf work, and allow us to help guide your yard in a direction of bliss.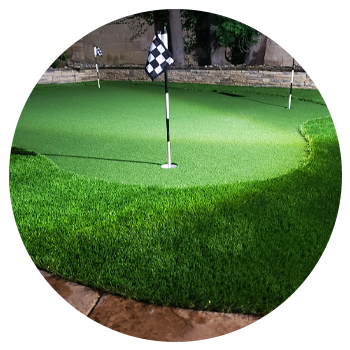 TURF INSTALLATION POSSIBILITIES
Backyard Putting Greens
Pet Yards/Enclosures
Playgrounds & Play Areas
Front Lawns
Roof Top, Patio & Garden Areas
CHOOSE THE BEST ARTIFICIAL GRASS INSTALLATION SERVICE IN SANTA MONICA & LOS ANGELES
Having a subpar backyard in California deprives you and your houseguests of opportunities for year-round fun in the sun. Whether you want to practice putting, let the pets out, host backyard sporting events, or build a playground for the growing kids, a dismal yard will deprive you of any opportunities.
At Waterless Turf, we specialize in the development and execution of artificial grass yards. Waterless Turf has been around since 2005, and with over 30 years of general landscape & design experience, we have become a choice business for custom lawn development.
Why Choose Us For Your Project?
Partnering with our company is beneficial to you and your property in several aspects. As our company's name evokes, the products offered here at Waterless Turf help reduce your water usage, helping to lower your monthly maintenance bills and reduce your impact on our overall environment. We will provide a water savings analysis during our consultation meeting, in which you will learn more about how much an investment like this will save you over time.
We also provide many options for the types of turf you want to implement into your yard. With over 20 styles and variations to choose from, your yard and putting green will surely be the most gorgeous in the neighborhood no matter the season. You can even implement multiple grass sizes and types throughout the putting area, to mimic the rough along the edges of the green, and deeper areas to even practice your chip shots.
Our artificial turf is equipped with worry-free maintenance, which means that you will achieve this attractive and long-lasting design while conserving precious water and time!
We hope that if you are considering implementing a putting green surface into your property's yard, that you consider and choose Waterless Turf to get the job done in a prompt and effective manner. Be sure to contact us through the form below to discuss questions or consultations with our company!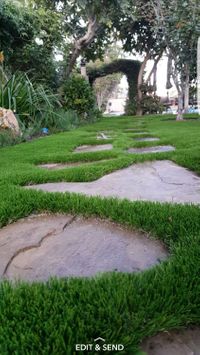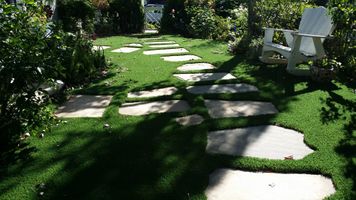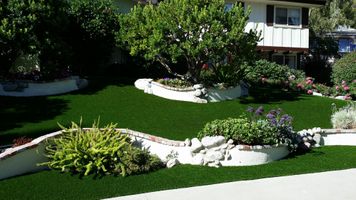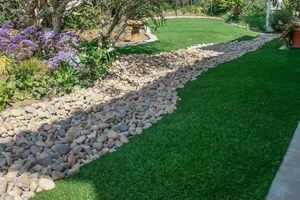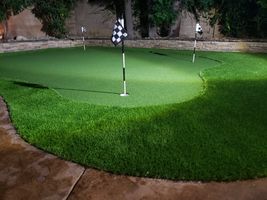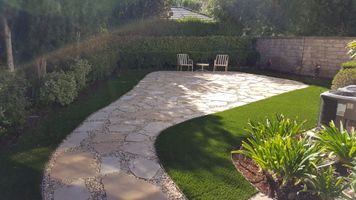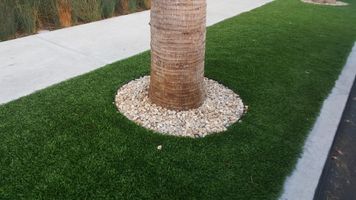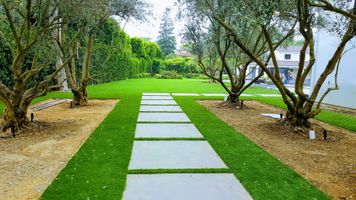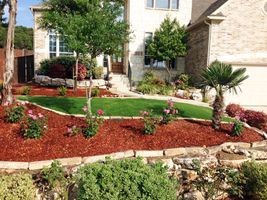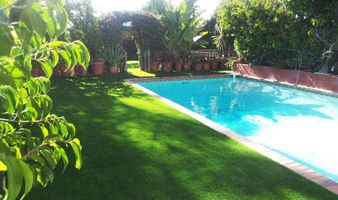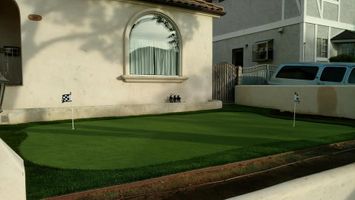 GET IN TOUCH
Do not fill this form out if you're a solicitor.