The Best In The Business
Most properties across the United States have implemented traditional grass in their landscaping efforts. That is mainly because up until recently, it was one of the only options. Many homeowners nowadays realize that grass requires a lot of time, work, resources, and continued economic cost to maintain the beauty and functionality of traditional grass. Waterless Turf is here to change that notion. With the installation of artificial turf into your landscape, you will notice immediate benefits in workload and monetary input from artificial turf into your yard. You will also notice how life-like our turf is. Be sure to consider Waterless Turf as your experts in the field, and be sure to contact us today!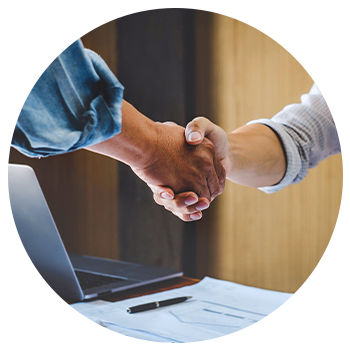 REASONS TO PARTNER WITH WATERLESS TURF:
Start-To-Finish Operations
Customer-Focused
Experts In Turf Installation
Upfront Cost Structure
Long-Term Monetary and Energy Savings

About Waterless Turf
Waterless Turf was founded in June of 2005 By Vic Watterson the current president and owner with the foresight to meet the need of and demand for a high quality, attractive, maintenance free, and affordable turf product which consumers could have installed in their homes, business properties, and schools or other institutions.
Waterless Turf Company utilizes 4 highly trained and skilled crews to install the turf throughout the 6 county areas. Our crews are motivated, trained, skilled, and uniformed. An English speaking foreman is assigned to each individual customer installation so that any changes or issues can be immediately remedied and resolved instantly. Waterless Turf is all we install as to maintain our focus and concentration on providing a high quality and professional completed outcome for each and every customer.
Our unique approach to providing a high quality, made in the USA product, with the most advanced materials and turf manufacturing processes along with our individual focus and attention to first class customer service, makes us unique and highly regarded and sought after in our service community. We provide you with the highest grade polyethylene and most diversified color blends and the strongest turf blade material and design of any other turf manufacturer in the market place domestically and internationally.
We currently service the Los Angeles, Orange, San Fernando, Ventura, Conejo, San Bernadino and Riverside County areas.

About The Founder
Founder Vic Watterson is a licensed State Landscape Contractor with an extensive 30 year background in Landscape design and installation, grading, irrigation, plant and hardscape materials which enable him to be uniquely qualified to address any issues or challenges with regard to the artificial turf preparation and proper installation to accommodate and adapt to the surrounding property. He is completely hands on and personally involved in each and every customer installation from start to finish.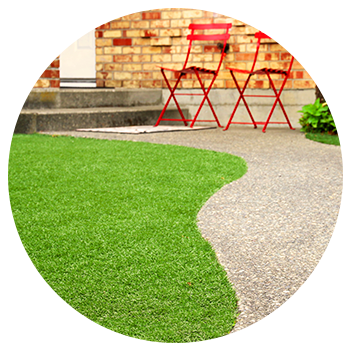 Enhancing Your Property With Waterless Turf
The team at Waterless Turf is here to help translate the same beauty of a traditional lawn into one that requires virtually zero maintenance and additional funding. Our team has been serving several counties in the Southern California area for years, and we have created real change to the stigma of artificial turf. If you are considering upgrading your lawn to one that is more environmentally friendly, easier to maintain (for several reasons), and still visually impactful, then consider choosing Waterless Turf to get the job done correctly! Fill out our form below or contact us today for more information!
GET IN TOUCH
Do not fill this form out if you're a solicitor.