Choose The Cleanest, Safest, And Most Gorgeous Option Around
Whether you have one puppy on the property or a variety of pets, upgrading your lawn with Waterless Turf can prove to withstand the high expectations brought about by your furry family members. We offer supreme artificial turf that can serve a wide array of purposes for your pets and property, so be sure to check out how pet turf systems from Waterless Turf can best suit your entire family's needs.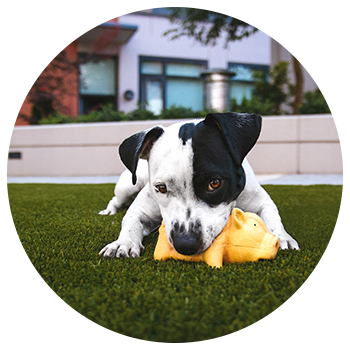 PET TURF BENEFITS
Gorgeous Looking Lawn
No Brown Spots From Pet Urine
Mud-Free Experience
Pest-Free Environment
Low Maintenance Requirement
Perfect Outdoor Space All Year Long
Choose The Best Pet Turf System Installation Provider In Santa Monica
As a resident of California, you know that outdoor living is possible on a nearly year-round basis. While this can provide virtually limitless opportunities for you and your family, it also typically comes with the hassle of continual lawn maintenance, especially if you are a proud pet owner. With Waterless Turf, however, you can enjoy your outdoor space with your family and pets without the hassles that come along with traditional lawns.
The pet turf systems from Waterless Turf help alleviate the struggles and messes that are associated with a grass-based lawn, while still looking beautiful each and every day. With no dirt or water requirements, your lawn is sure to be a clean environment for your pet, as well as your house when they decide to roam back inside. Our artificial turf system is also the perfect environment for your pet's bath time. In addition, the pet turf system will increase the safety of your lawn by reducing the pests (fleas and ticks) and incorporating a lead-free material to the outdoor space to promote health and wellness for both the inhabitants and the environment.
Below, you will see individual components of the Waterless Turf pet turf lawn system and how they work together to bring you a superior experience for you and your pets. After getting more familiar with our company and product, be sure to contact us with any questions you may have, and be sure to request a quote!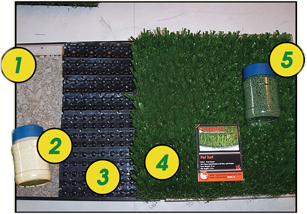 1. Gravel/Aggregate Blend
Offers Superior Sub Drainage
2. Artificial Turf Deodorizer Layer (ATD)
Neutralizes urine ammonia
Non-Toxic, easy to apply powder
Biodegradable
3. Raised Drainage Core System
1/2″ Raised dimples for improve aeration and water flow
Perforated backing for excellent drainage
Durable, long-lasting poly construction
Easy to install
4. Pet Turf
1.25″ blade height
UV stabilized
Heat and frost resistant
Strong, durable polytheistic blades
Extremely dense blade weight (74 oz.)
Urethane backing (non-water-soluble)
5. Pet Deodorizer Sand
Antibacterial / Antimicrobial
No heavy metals
Non-absorbing
6. Turf Fresh Deodorizer Spray
Included in installation
Antibacterial / Antimicrobial
biodegradable
pet safe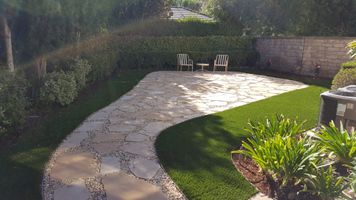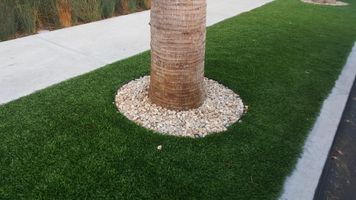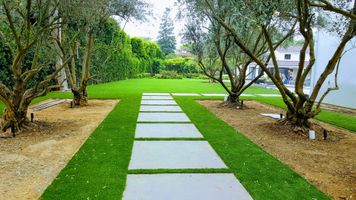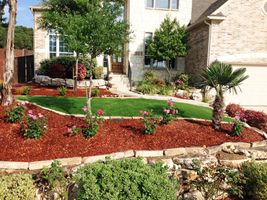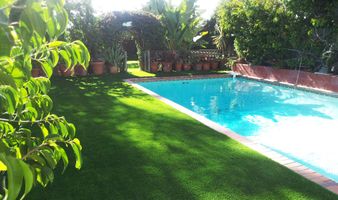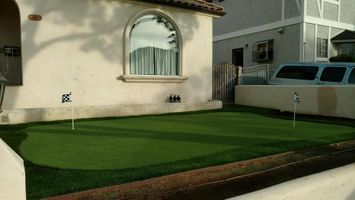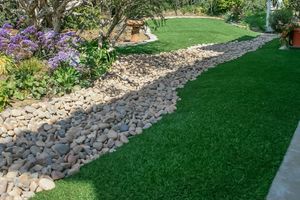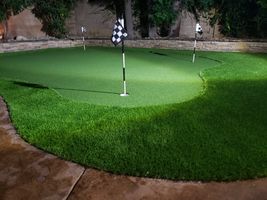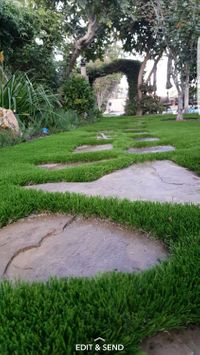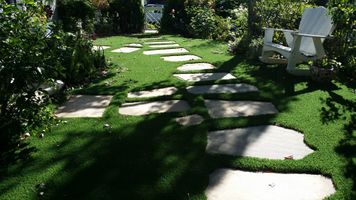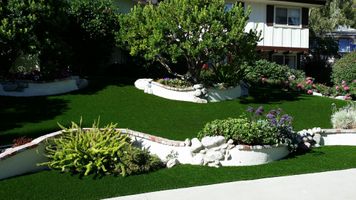 GET IN TOUCH
Do not fill this form out if you're a solicitor.