Artificial Turf for Playgrounds Throughout Los Angeles
Call Waterless Turf Today to Learn More About Everything Our Turf Has to Offer
Kids Throughout Los Angeles Love Playgrounds With Artificial Turf
At Waterless Turf, we make it our mission to implement artificial turf throughout Los Angeles. Not only is artificial turf more environmentally friendly, but it requires no maintenance and no additional costs in the future. That's what makes it so perfect for playgrounds. No more scrubbing grass stains out of your kids clothes or putting bandages on a scraped knee. Whether you have a playground at home or in your neighborhood, contact Waterless Turf to find out how you can get artificial turf installed at your local playground today.
We Install Artificial Turf For:
Putting greens
Custom lawns
Pets
Various sports
And more!
Why Choose Artificial Turf for Playgrounds?

Safe for Kids

Durable Material for Heavy Traffic

Zero Maintenance Required

Aesthetically Pleasing
Trust the Experts in Artificial Turf Installation
One of the biggest contributors to a well-loved playground is the ground on which the kids play. Many playgrounds have wood chips, regular grass, or concrete — all of which have problems of their own. Wood chips make a mess, grass gets overgrown, and concrete can cause painful scrapes and other injuries. Artificial turf, on the other hand, makes a perfect playground. No maintenance, no mess, and fewer injuries, all while keeping the playground looking great. Learn more about how to get artificial turf installed on your local playground by calling us at Waterless Turf today.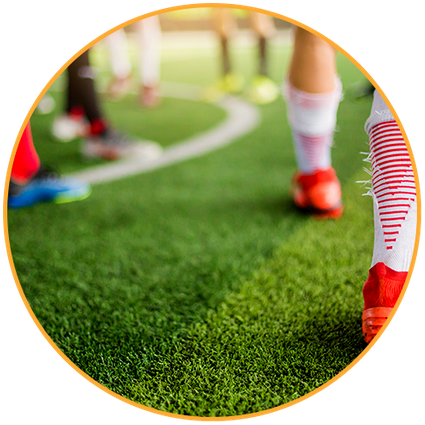 With more than 30 years of experience in landscaping and maintenance, there's no other team to trust that our team at Waterless Turf. We have a variety of turf styles available depending on the heaviness of foot traffic, and all of our high-quality materials are made right here in the USA. Check out all of the grass styles we offer and contact us at Waterless Turf to get started today.
Play Safe & Play Happy on a Playground With Artificial Turf
When it comes to creating a playground that is mess-free, zero maintenance, and safer for kids — artificial turf is the way to go. At Waterless Turf, we excel at fast and easy artificial turf installation for playgrounds, homes, and businesses throughout the Los Angeles area. Are you ready to create a playground that allows kids to play and have fun for years to come? Call our team at Waterless Turf today to make it happen.
GET IN TOUCH
Do not fill this form out if you're a solicitor.